S & A, Château Sentout, France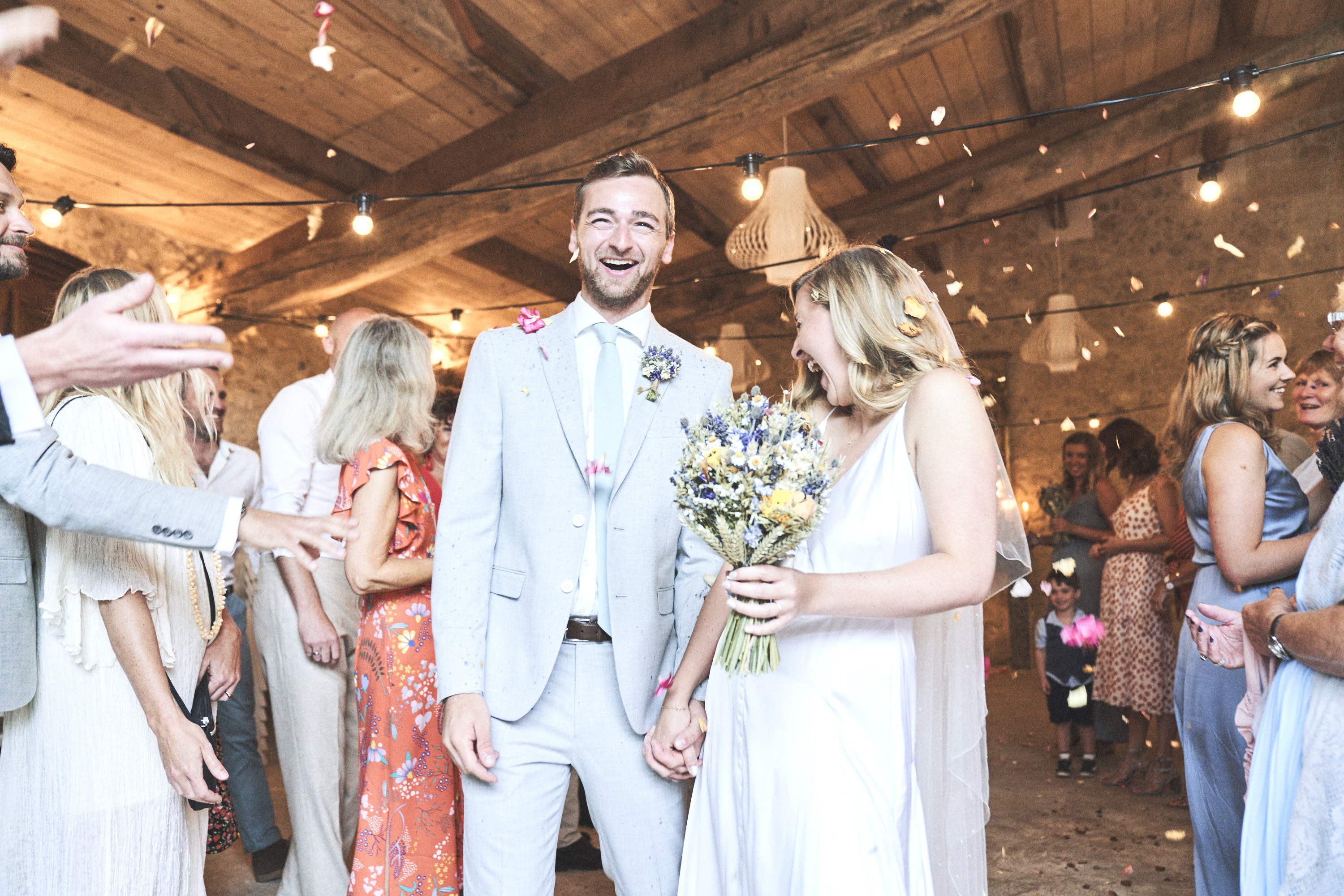 Back in August of last year, I got contacted by Sarah and Anthony, who were interested in having a warm, intimate celebration with their friends and family from the UK. They chose Château Sentout for their wedding venue as it can host up to 50 people, it is close to Bordeaux and the grounds are absolutely stunning. In addition, Sarah's dad loved France and used to come on vacations quite often with his family.
Sarah and Anthony came to visit me a couple of months later at the pastry shop with their parents, and we had a lovely chat getting to know them and their story a bit better. We exchanged some skype calls and emails to look at all the details together afterwards.
Their wedding day arrived on July 27, 2019. Both of them were completely relaxed and joyful enjoying some champagne with their bridesmaids and groomsmen before their ceremony. The ambience was very calm and warm from them and their loved ones. Even though it was raining, they made the best of it by marrying in a little look a like chapel at the château.
We had a lovely ceremony with some really touching words from their loved ones, happy tears and many big smiles. This phrase from Sarah's sister describes the couple perfectly "What are the chances that the nicest person you know, meets the nicest person you know".  Sarah and Anthony are without a doubt, a couple made in heaven. ❣️ Thank you so much for allowing me translate your love story.
"We were so happy we chose Blanca as our celebrant for our wedding in France. We had such a wonderful time from start to finish planning our special day with her. Starting with the skype calls to visiting her in Bordeaux to introduce our mothers. Everyone was very complimentary about the ceremony and how personal and special it was. Blanca created a beautiful wedding certificate tailored to our wedding colours and style. We couldn't recommend her highly. She's such a warm and kind person who is so passionate about what she does. We were made to feel so comfortable, thank you so much Blanca! We hope to see you again very soon. Sarah & Anthony"
Venue: Château Sentout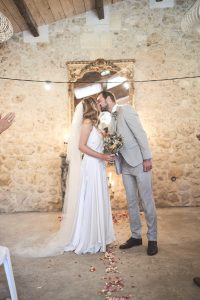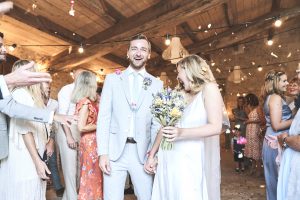 ---