N & H, Château La Valouze, France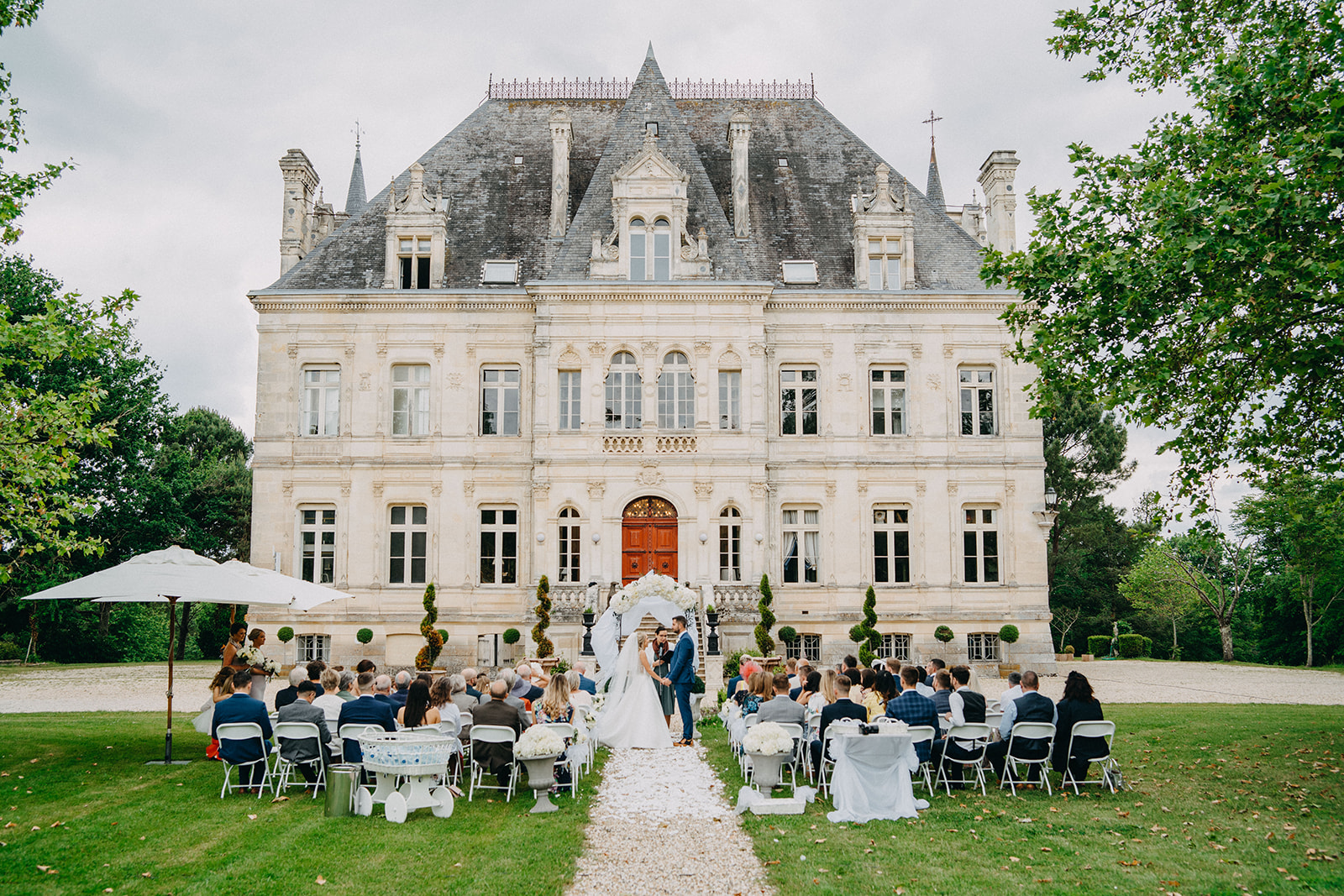 Back in May, 2019, Sarah and Harry exchanged their vows with their friends and family from the UK at the stunning Château La Valouze.
This fun couple met some years ago at a bar and thanks to social media, they continued to chat. Harry was enchanted by Natasha's beauty and they started to go on dates until naturally, they moved in together after a couple of years. In 2017 Natasha got pregnant of their lovely boy. A couple of months later, Harry decided to unexpectedly propose to her while enjoying some romantic vacations together in Crete.
I had the pleasure to meet Natasha and Harry last year here in Bordeaux, thanks to the wedding planner Diane from "DKM Luxury rentals".  They both wanted to have a destination wedding to take advantage of being close with their friends and family for the weekend.
Château La Valouze is a breathtaking venue, a classic French château filled with delicate details inside and a stunning garden,  the perfect venue for large ceremonies.
Their ceremony held in English was filled with fun details to reflect Natasha's and Harry's personalities.
Wedding planner. Dianne, DKM Luxury Rentals
Photographer. Jess from Simply lovely Photo 
Venue. Château La Valouze
Wedding Celebrant. Blanca Bertely
---